these funny Garden signs that will leave everyone smiling
Discover the amusing world of garden signs! While they serve practical purposes like warning against picking flowers or indicating the presence of seeds, some gardeners take a humorous approach. From signs acknowledging failed attempts at gardening to joking about forgetting what was planted, these funny garden signs are guaranteed to bring a smile to your face. Join us as we explore a collection of hilarious garden signs that will leave your friends and neighbors laughing. Get ready for some light-hearted gardening fun!
A Smart Way To Get Free Labor
Most gardeners hate picking weeds, but it is necessary for your garden. This person came up with a solution: offer the weeds for free to encourage free labor from their neighbors. If only people actually wanted weeds.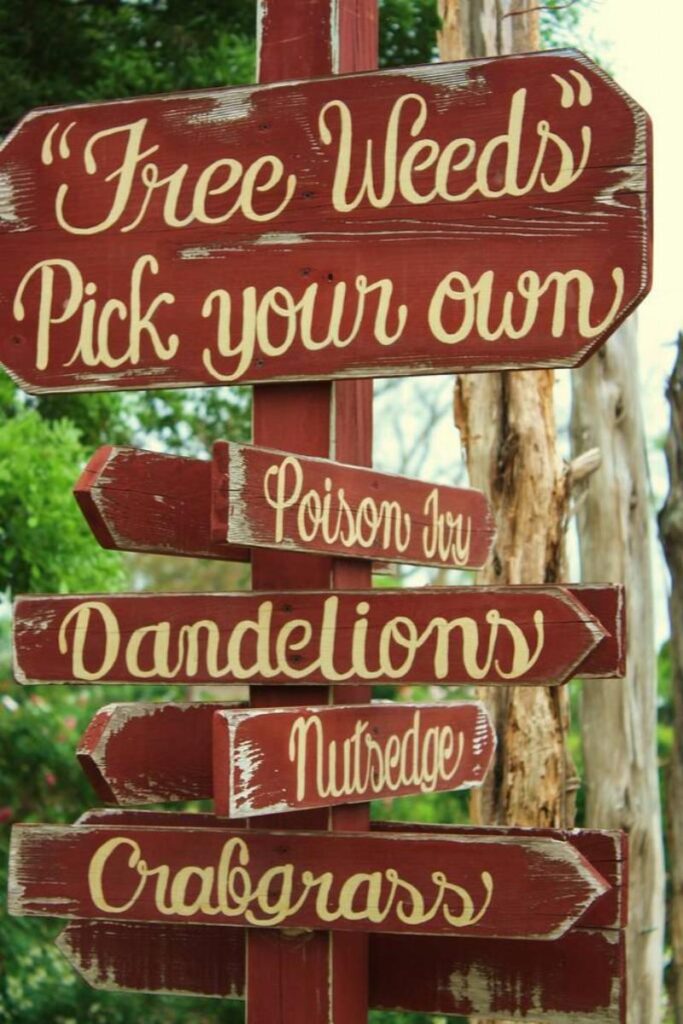 The sign also points to several weeds in the garden, one of which is poison ivy. Perhaps this person should hang another sign warning people to put on gloves before picking. Otherwise, they'll end up feeling very itchy.
Click The Next Page Button (>) to Continue Reading »