In this article, we set out on a voyage into the enchanted world of vines, where the beauty of nature and usefulness coexist. A patio is a blank canvas ready to be transformed into a stunning haven, not just a place to recline and unwind. We cordially invite you to discover the captivating attraction of patios covered in vines, where bright vegetation creates a stunning natural canopy. We provide 23 creative solutions that appreciate the balance of outdoor living areas and the organic charm of Mother Nature, from delicate climbers to strong creepers.
Learn how these living umbrellas may turn your patio into a cool haven that shields you from the sun's harsh rays while engulfing you in nature's calming embrace. Our selection of vine patio designs can help you design the perfect outdoor area that combines aesthetics, utility, and the inherent beauty of nature, whether you're looking to create a romantic getaway or a peaceful refuge. So get ready to be mesmerized as we reveal the magic of patios covered in vines and reveal the details of a cool haven that perfectly combines with the glories of nature.
It's crucial to design a cozy and covered patio area if you want to enjoy outdoor spaces, especially during the sweltering summer months. Vines may give a touch of foliage to your patio while also offering a gorgeous and natural source of shade. Here are 23 vine patio design ideas for organic cover.
#1. Wisteria Arch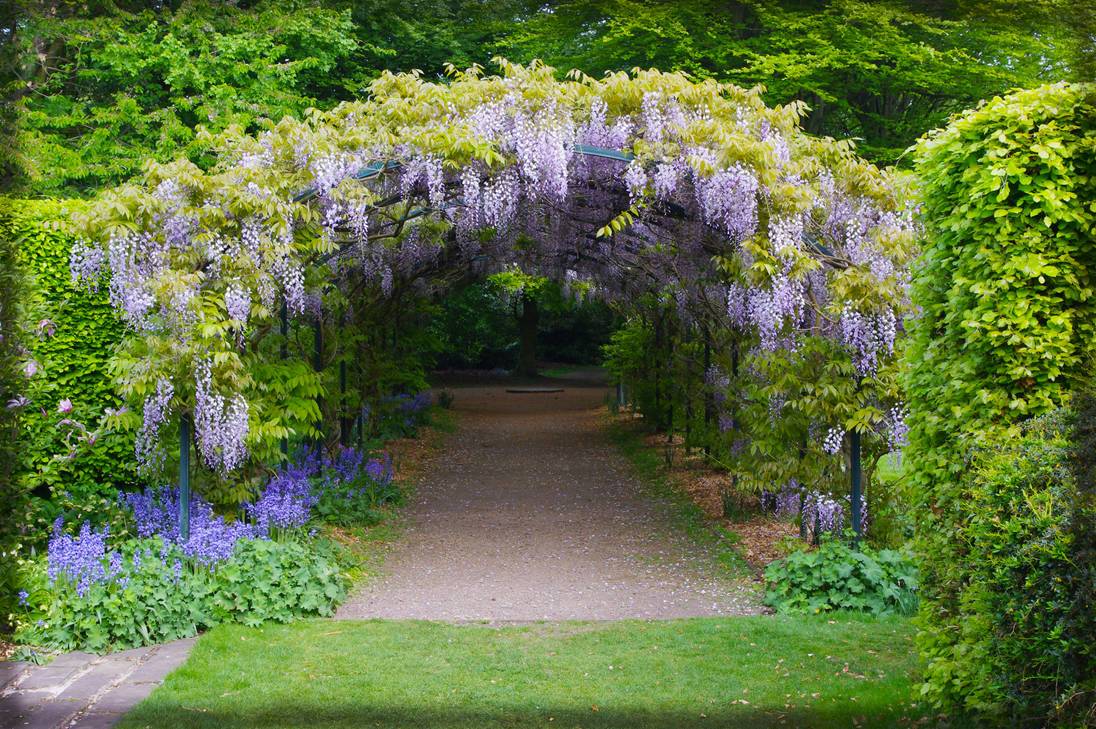 Source: DeviantArt
Wisteria vines can be used to cover a pergola to create a magnificent floral canopy that will serve as the entryway to your patio.
#2. Grapevine Pergola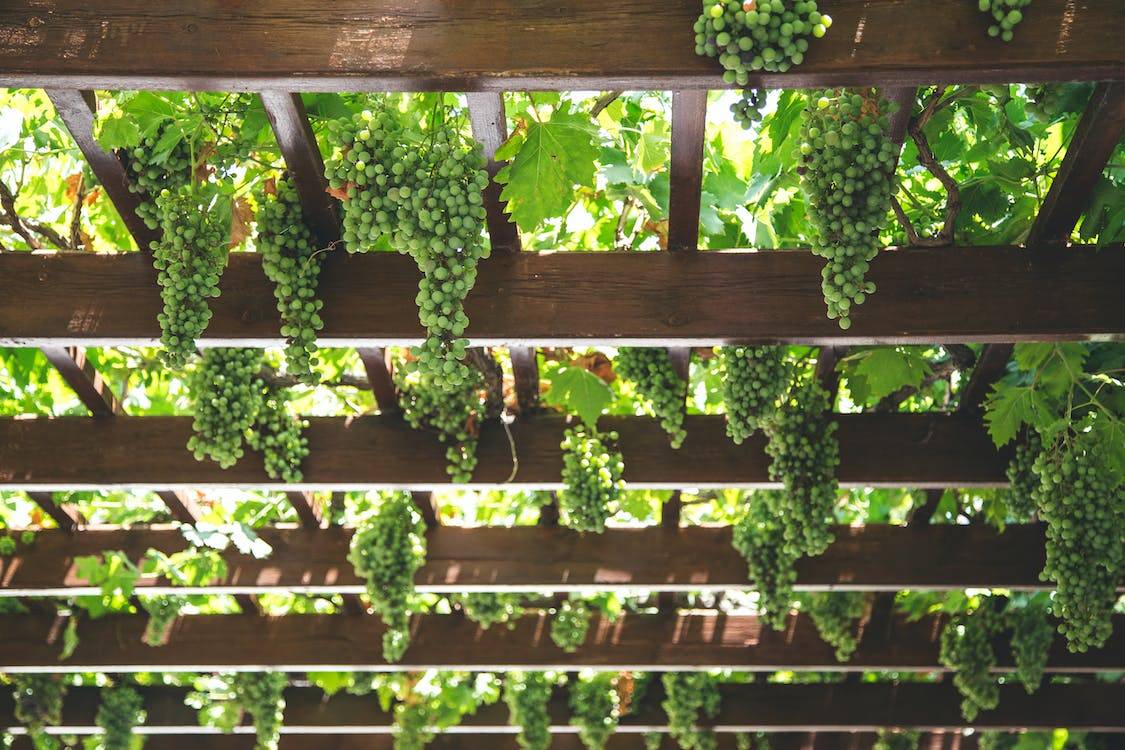 Source: Pexels
Plant grapevines around a pergola structure to enjoy the shade and perhaps even harvest your own grapes.
#3. Bougainvillea Trellis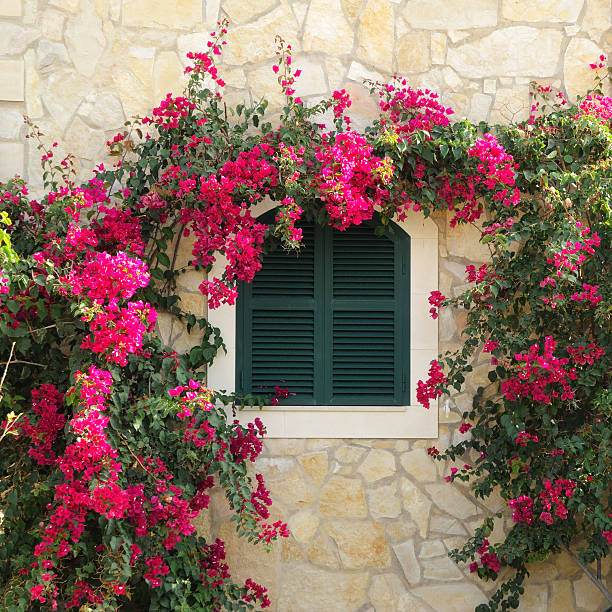 Source: iStock
Train bougainvillea vines on a trellis to create a vibrant and colorful shade covering.
#4. Clematis on an Arbor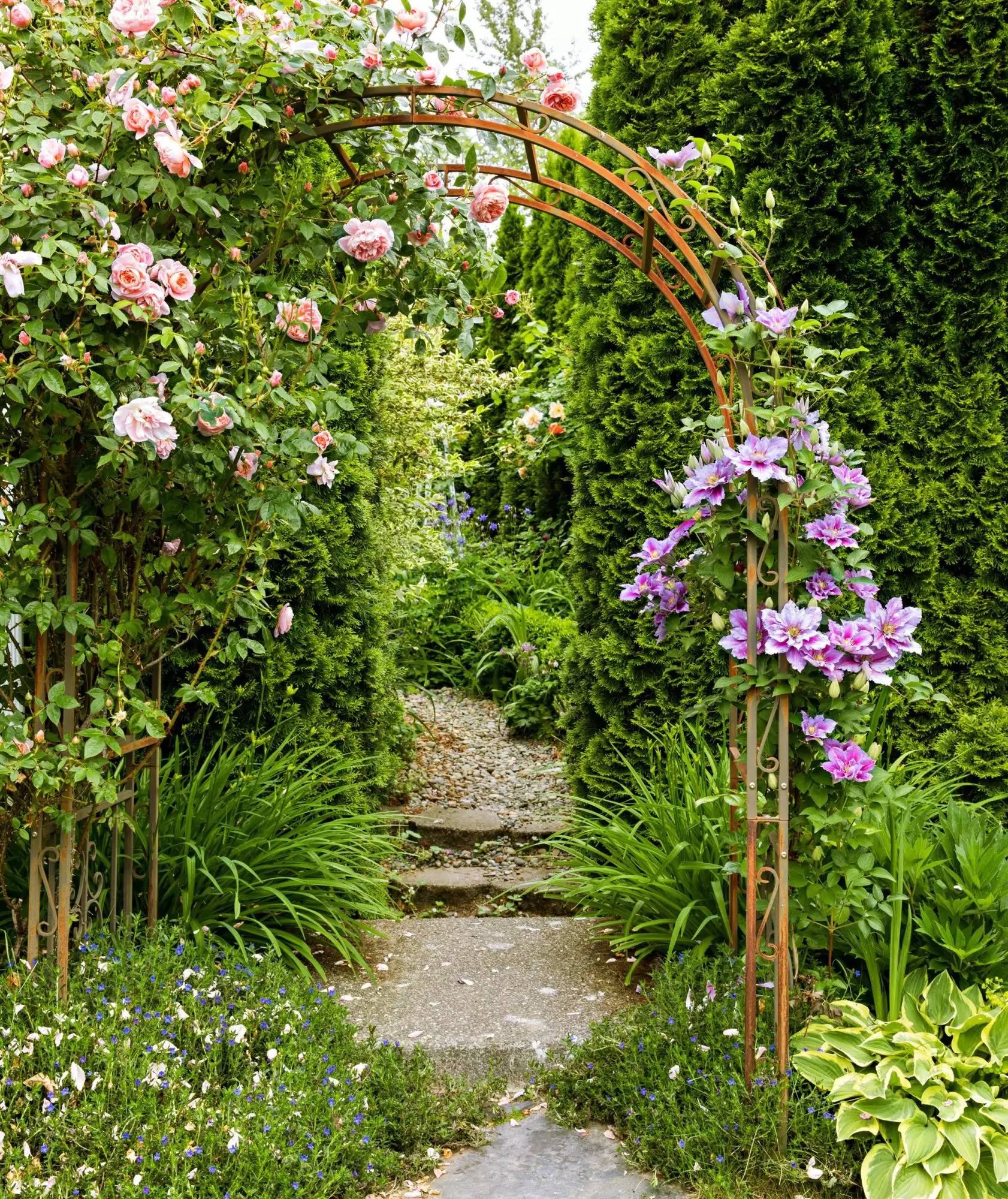 Source: Midwest Living
Plant clematis vines on an arbor to create a visually appealing and fragrant shaded area.
#5. Jasmine-Covered Fence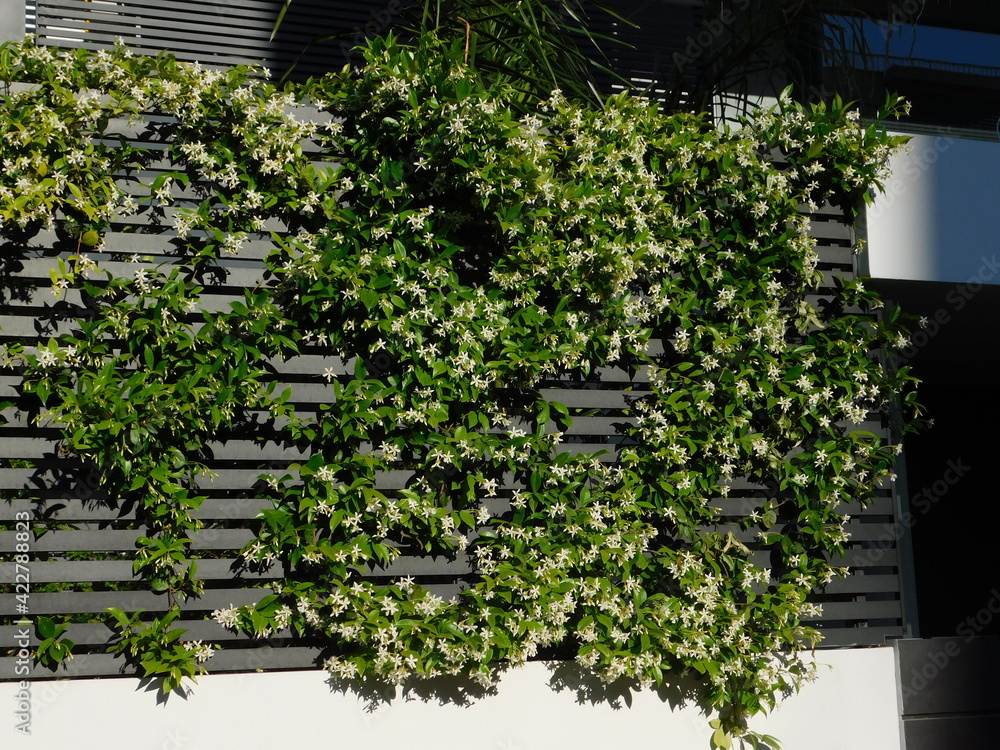 Source: Adobe Stock
Enclose your patio with a fence covered in jasmine vines for a fragrant and lush natural shade.
#6. Morning Glory Teepee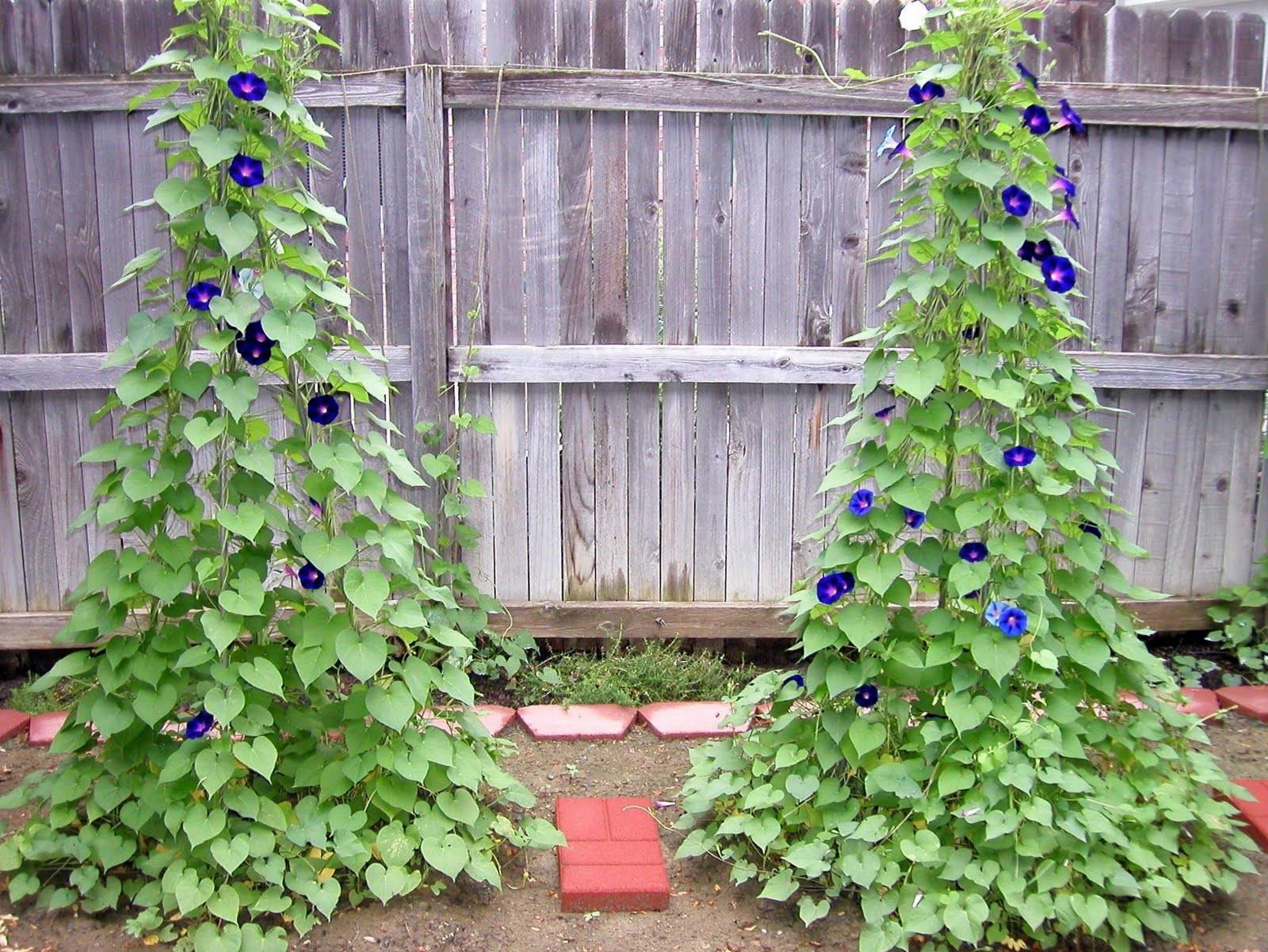 Source: Just Another Hang Up
Construct a teepee-shaped structure and grow morning glory vines around it, providing a whimsical and shaded area.
#7. Passionflower Wall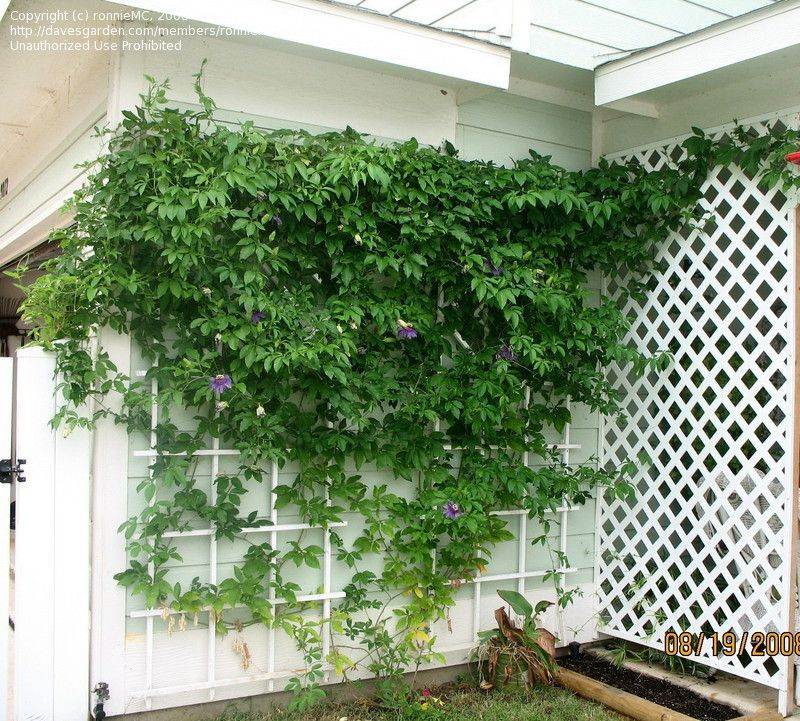 Source: Pinterest
Create a living wall by planting passionflower vines on a trellis attached to a wall, offering a unique and shaded patio backdrop.
#8. Trumpet Vine Pergola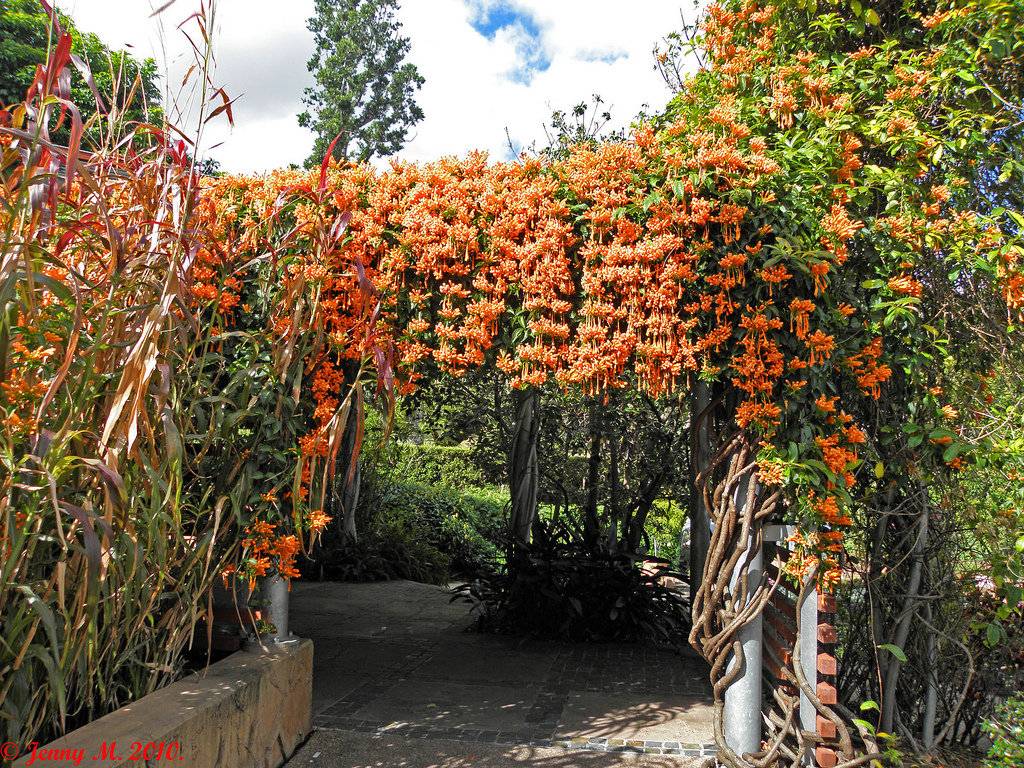 Source: muniaucayacu.gob.pe
Use trumpet vines to cover a pergola, attracting hummingbirds while providing a vibrant and shaded space.
#9. Hops-Covered Gazebo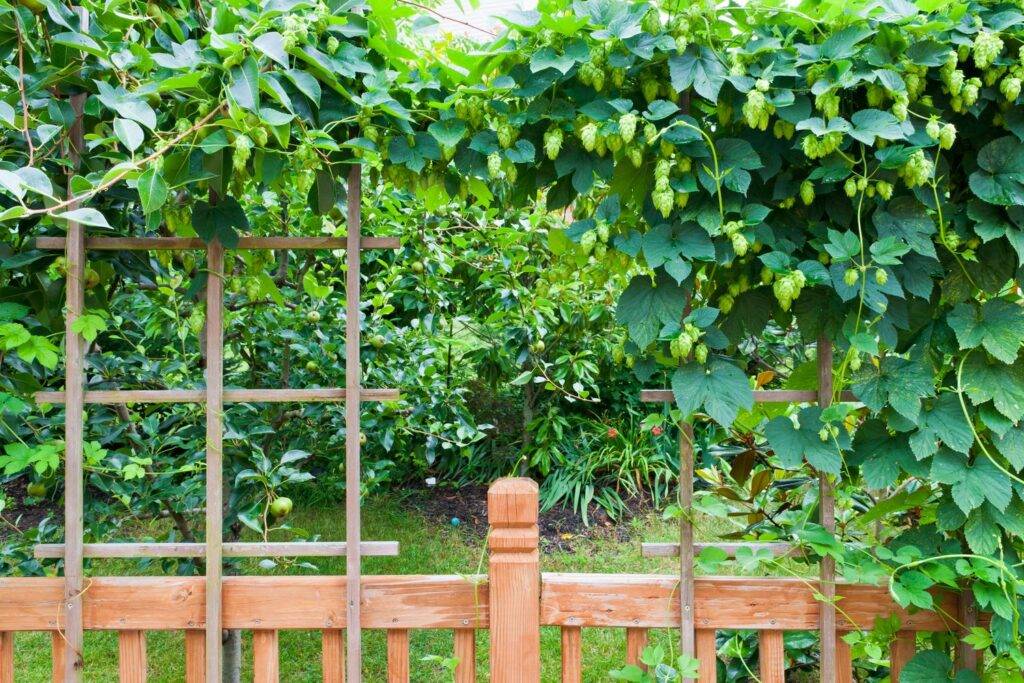 Source: Plantura
Plant hops vines around a gazebo structure for a lush and shaded seating area.
#10. Kiwi Vine Canopy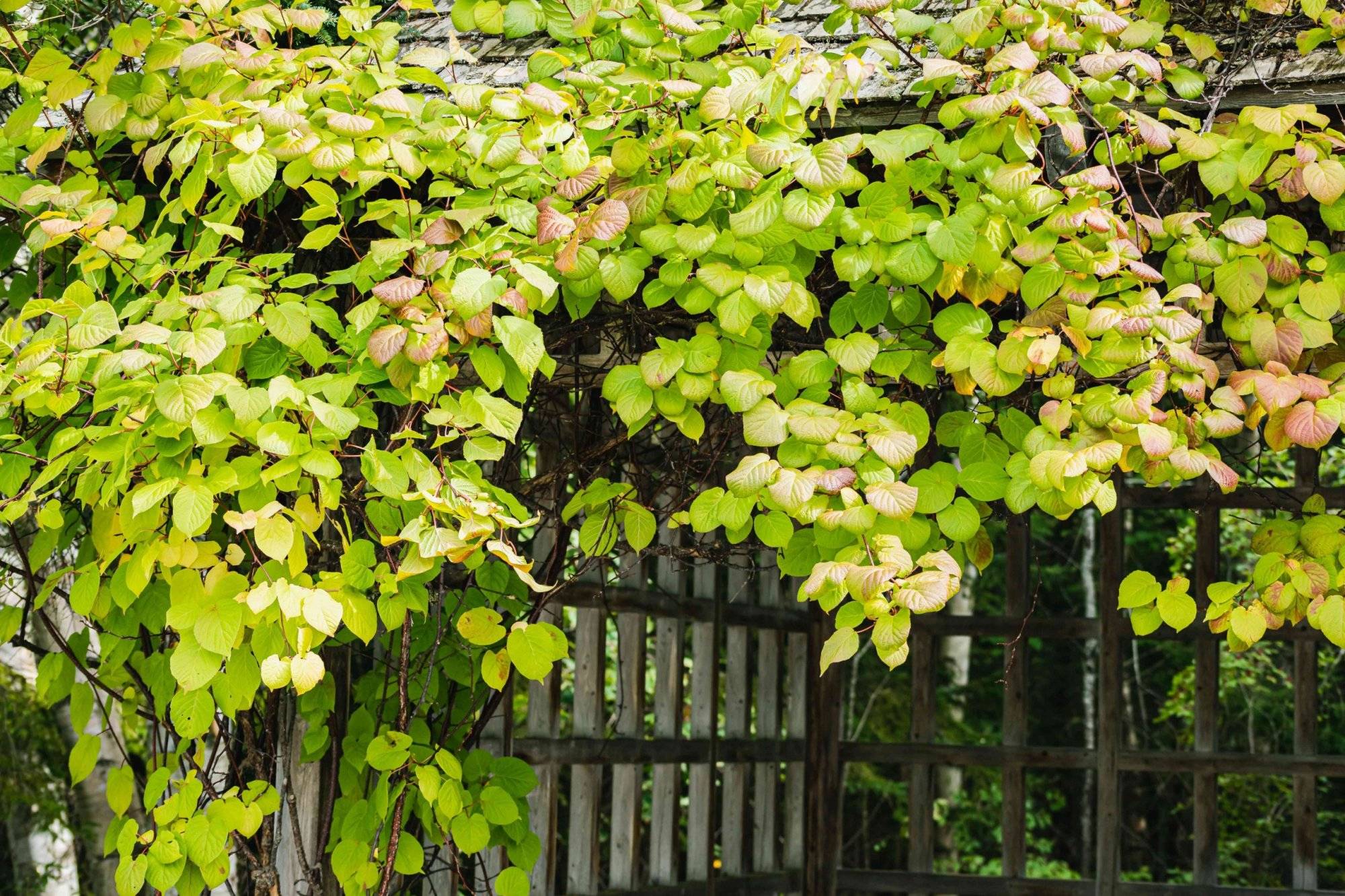 Source: The Spruce
Grow kiwi vines over a pergola or arbor to create a leafy and dense shade canopy.
#11. English Ivy Wall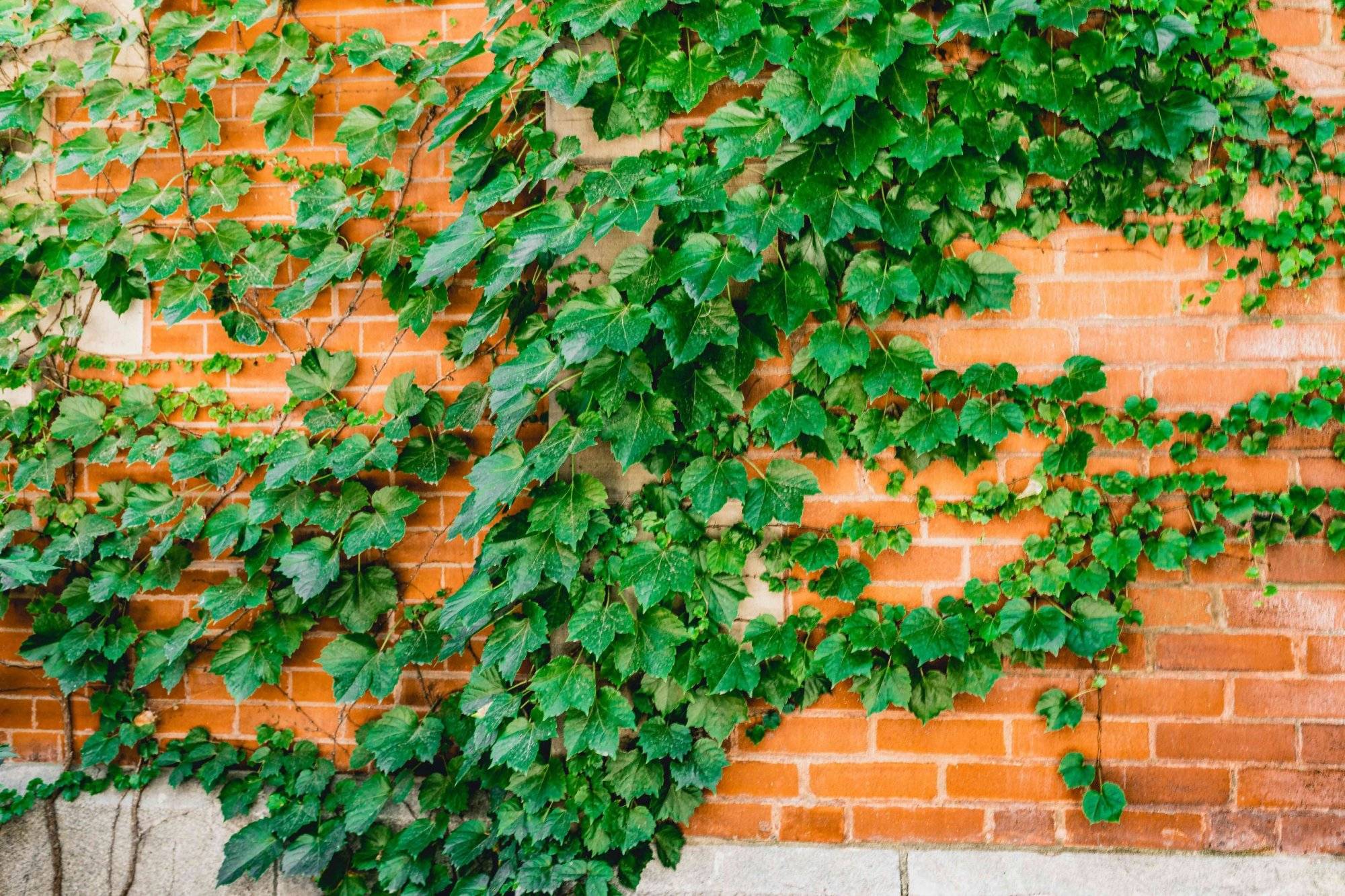 Source: The Spruce
Train English ivy vines on a trellis against a wall to create a classic and green shaded patio area.