5 Amazing Sugar Uses in Gardens You Didn't Know
One of the many wonderful things about sugar is that it can be used in a multitude of ways, including as an ingredient for cooking, cleaning and gardening. In this article you'll learn about 5 amazing sugar uses in gardens you didn't know about!
1. Use sugar to clean dirty hands
If you don't like using chemical products such hand washes to clean your hands after gardening, you can use sugar instead. In fact, you can even use sugar to cleans your face and other parts of your body. It is effective and above all it is chemical-free.
The cleaning solution is made of 1 teaspoon of sugar and some water. Shakes the solution well until the sugar melts and wash your hands with it normally. It is effective in cleaning soiled, greasy and oily hands.
2. Make cut flowers last longer
If you are decorating your place with some cut flowers and you want them to last as long as possible, you should add some sugar to the vase. It has been proven that sugar increases the longevity of cut flowers. Don't add too much sugar, a teaspoon is enough.
Adding a teaspoon of sugar to your cut flowers will nourish their blossoms. But, sugar also promotes the growth of bacterias which may make your vase and cut flowers smell bad, thus, it is recommended that you also add a teaspoon of vinegar.
3. Natural trap for pests
This is one of the best sugar uses in gardens. Sugar is one of the best solutions to overcome fruits flies and house flies problems. You can use sugar to make a trap that will help you get rid of these nasty creatures and win the battle. This trap is also effective against all insects that like sweet things.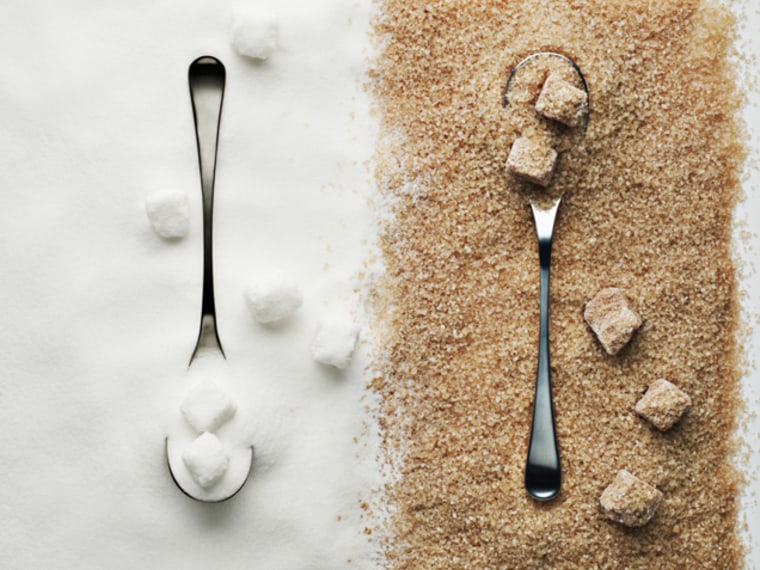 Making this trap for fruit flies and house flies is easy. Take a saucepan and fill it with 1/4 cup sugar, 1/4 cup honey and 2 tablespoons of water. Heat the saucepan until the water boils and the sugar is dissolved. Then, Immerse some Krafts in this solution and hang them to attract flies.
4. Feed the butterflies, bees, and hummingbird
Nectar-feeding creatures love sugar. Sprinkling it in your garden will attract many of them such as bees, butterflies, and hummingbird. Why should you attract nectar-feeding creatures? Well, they are amazing and they will make your garden alive.
5. Feed Plants
You can feed your plants using a solution of vinegar, sugar, and water. This solution is very nutritious and will encourage the growth of your plants. This solution requires that you mix 1 tablespoon of vinegar and 1 tablespoon of sugar for every 8 ounces of water.
Who knew sugar could be so useful in the garden? We hope you enjoyed learning about these five amazing ways to use sugar in your garden. Do you have any other tips or tricks for using sugar in the garden? Share them with us in the comments below!